15 Best Airbnbs in Detroit
Detroit was a city that once bloomed with business and large automobile industries had set up their headquarters in Detroit and hence the city came to be known as the Motor City. The city may not be ones first choice when it comes to travel but there is lots to explore in the city. There are significant historic sites such as the Detroit Historical Museum and fun places such as the Detroit zoo that lights up during cold winter nights. The city is growing constantly and is developing to become one of the finest cities in the United States.
Affiliate Disclosure: As an Airbnb Associate, we earn a small commission when you book through links on this page.
An entertaining Airbnb in the centre of Downtown
This sweet little condo Airbnb is located in the middle of Downtown Royal Oak and offers you the most pleasing city views. It is a perfect choice for a couple travelling to Detroit. There are lots of fun things to do around the locality and lots of sites to visit. There are cafes and gifts shops nearby. This one bedroom apartment has lots of spacious open spaces to walk around freely and is sanitised and cleaned regularly. It has one open kitchen with a marble counter top. The furniture is modern and comfortable as well. The theme of the apartment is exposed bricks, wooden floors and dark walls that maintain the atmosphere of the apartment.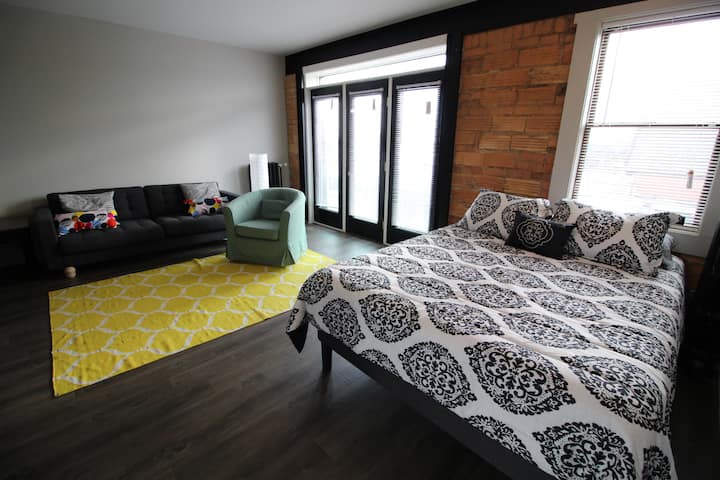 An Airbnb like a picture from the postcard
This is an aesthetically pleasing Airbnb very close to the 196 and Southfield freeway, one of the most prominent highways of Michigan and it connects you to most of the tourist sites easily. There are lots of commercial retail and grocery stores available close by for easy access to necessary supplies. There are also fast food hotels and cafes close to the space. The Airbnb is has a very modern and chic look. It has a modern fire area, WIFI connection, stoked up restroom and many other amenities. It has three bedrooms and one bathroom which are perfect if you are travelling with kids and family. The place is very bright with a stylish lighting system. The living area is large and comfortable. Play a round at the golfing club minutes away from the Airbnb.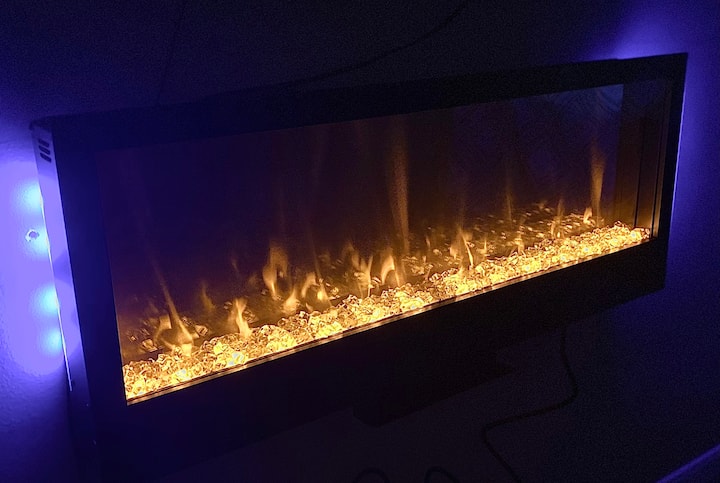 A family sized Airbnb in the midst of the city
This Airbnb is a quick drive away from Downtown and minutes away from the major highways that connects the entire state and reduces your time and money spent on travelling. The Airbnb is family friendly and with three bedrooms and one bathroom, it can fit up to four people in one stay. The apartment has a very dark themed concept and that is represented by its black furniture that includes the dinner table, the couch in the lounge area, the refrigerator and other furnishings. The apartment is the exact amount of classy and modern. It is stocked up with all the necessary supplies and is cleaned thoroughly before arrival. There are shopping malls and grocery stores just a few minutes away in Grosse Point.
A rooftop rendezvous Airbnb in Middle Town
This airbnb in Detroit is one of the most fine and exquisite Airbnb's you will find in Detroit. It is a rooftop penthouse in the heart of Middle Town Detroit. It offers you the most exclusive views of the city. It has one large bedroom and one extravagant bathroom. It is embellished with amenities such as fresh linen sheets, velvet couches, bright curtains, high wooden roof beams, creek wood furniture and plenty of lampshades around the penthouse. It also has advantages such as a study table, a coffee counter and a large French window that allows plenty of natural light inside. It is close to most of the local tourist spots in Downtown Detroit. It is at a walking distances to many of the famous restaurants and pubs in the area.
A lavish property filled with Grandeur
This airbnb is a couple of minutes away from the Motor City Casino, a one-of-a-kind, luxury hotel in Detroit. The apartment is usually booked so make sure you saved this one prior to your trip. The Airbnb is a beautiful, relentless Studio Apartment model having one large sized bed and two bathrooms. The bedroom is upstairs in the loft and is made of wooden flooring; it has clean linen sheets and moderate side lamps. The flight downstairs opens up to a warm spacious living space decorated with a television and centre table. The space has open brick walls and it is remarkably peaceful in here. It is a must stay on your next visit to Detroit. It is located in a charming area in Downtown Detroit and there are a bunch of shopping stores and cafes nearby.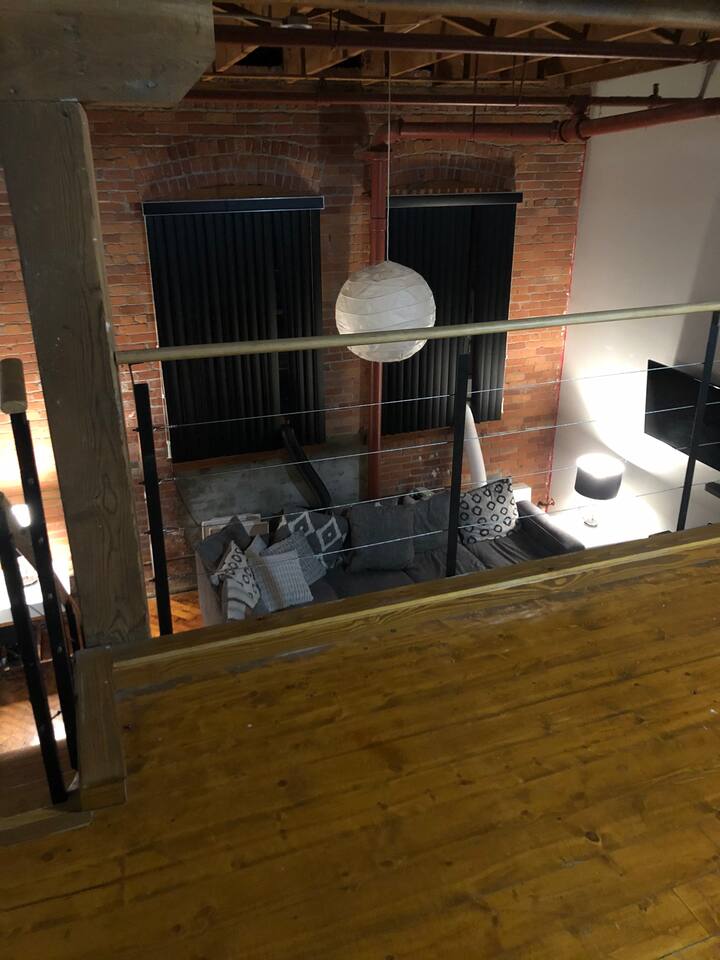 An excellent "home away from Home" Airbnb
This astonishing Airbnb in Detroit is rightfully called home away from home. It is located in the most gorgeous neighbourhoods in Detroit and is awfully close to Downtown Detroit, Royal Oak, Grosse Pointe, GM Tech Centre and Detroit Metro Airport. It is a warm three bedroom ranch house with one private bath and one giant basement. It is also very close to Ferndale city. The added advantage of the location is that you can reach any tourist spot in just a span of minutes. The neighbourhood is safe and welcoming which is a must to look out for if you are travelling to cities like Detroit. The Airbnb is dazzling and beaming and it is well furnished and sanitised before your stay.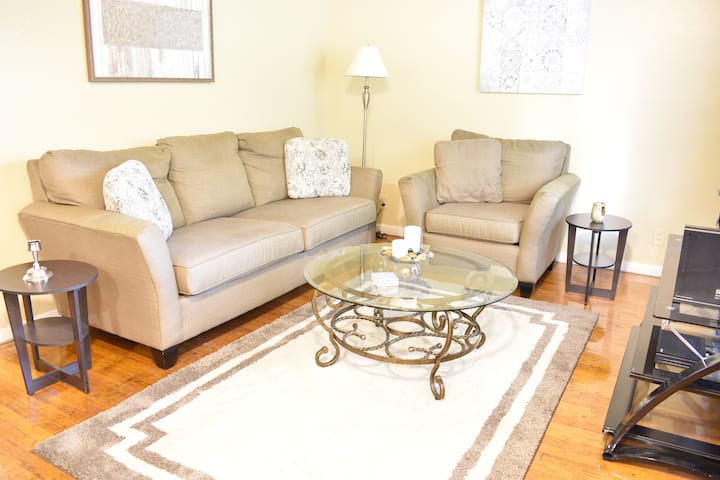 A wholesome, one of a kind house Airbnb
This delicately winsome Airbnb is located in the heart of Detroit city and makes it easier to travel to most of the local and famous spots in the city. It Is located in a delightful and charming locality and the neighbours are outgoing and polite too. The Airbnb is close to most of the highways and grants you easy access to neighbouring cities. The house is high-ceilinged and spacious. The walls are bright, the windows are huge and lots of natural light falls in the house during daytime. The space has two bedrooms and one bathroom. The kitchen is stocked up with necessary amenities and the living area is warm and cosy. The house is provided with furnishings such as a study table, huge lamps and indoor plants.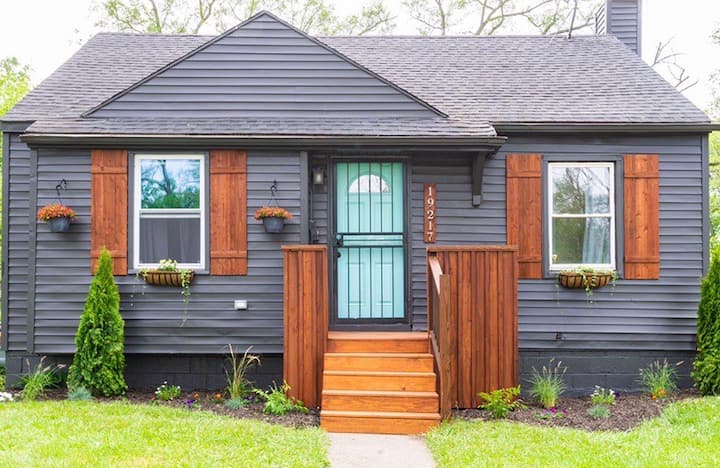 Your exclusive Barn House getaway in the city
This is one of the most alluring Airbnb's in Corner Stone Village and is usually booked, so makes sure you book this one in advance. The Airbnb offers you the complete, typical Barn house experience in its farmhouse. Famous journalists, renowned movie directors and celebrities have once lived in this Airbnb. It is a once in a lifetime experience. The Airbnb has three bedrooms and around two bathrooms. Each of the bedroom is styled uniquely in its own ways. The master bed is an eye dazzling piece and has lots to offer such as the skylight, a sound system with a disco themed lighting, giant chalk boards and much more. The bath has a jacuzzi equipped with bath salts and loofas. The farmhouse also offers a stylish, steel BBQ stand to cook away your evening burgers with meat patties. The Airbnb has a well-trained Dog that guards the front of the house and keeps your kids entertained all the time. The Airbnb is stocked up with all the necessary supplies and the surroundings are safe and natural. The neighbours are friendly and polite as well.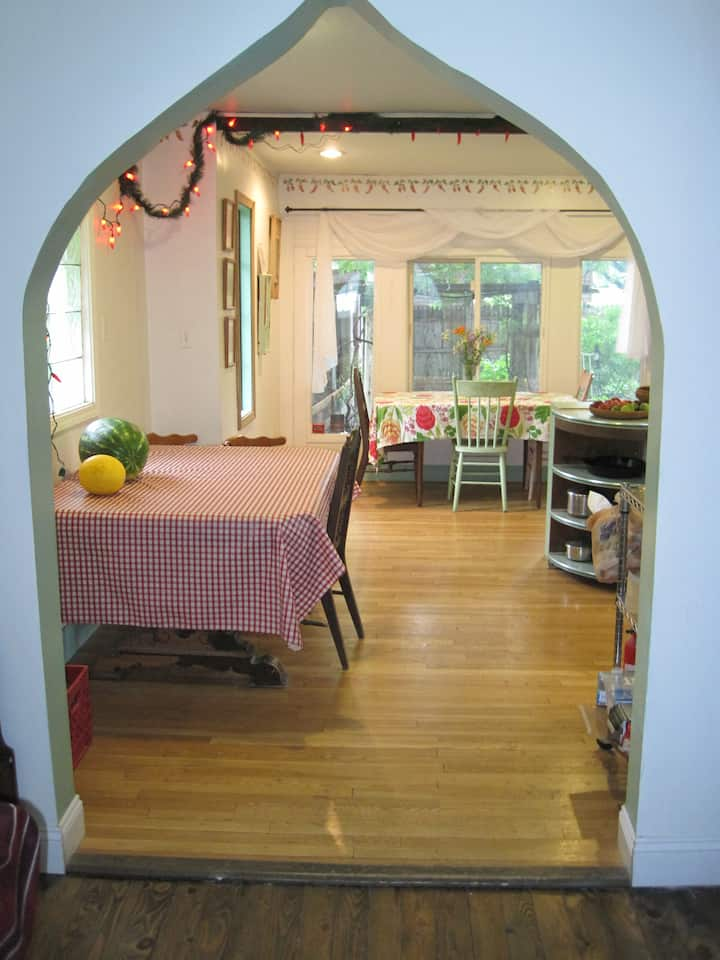 A room for rent
This Airbnb is ideal if you are travelling to Detroit for a business proposal or any other event due to which you will not have time to travel around the city. It is a private, secluded apartment in the city and has one bedroom and one common bathroom. It is enhanced with units such as large lampshades, a coffee table, a wooden dining table and colossal sofas. The apartment offers you all the necessary office supplies like a stable Wi-Fi connection, a printer, a creek wood study table with a bright study lap and a comfortable chair. The price is a throwaway after considering all the amenities this apartment offers. If you are looking for a place that is not too fancy and you want to lay your head down and just relax in the city, this Airbnb would be the best one. The Aribnb is also close a to a few shopping marts and cafes.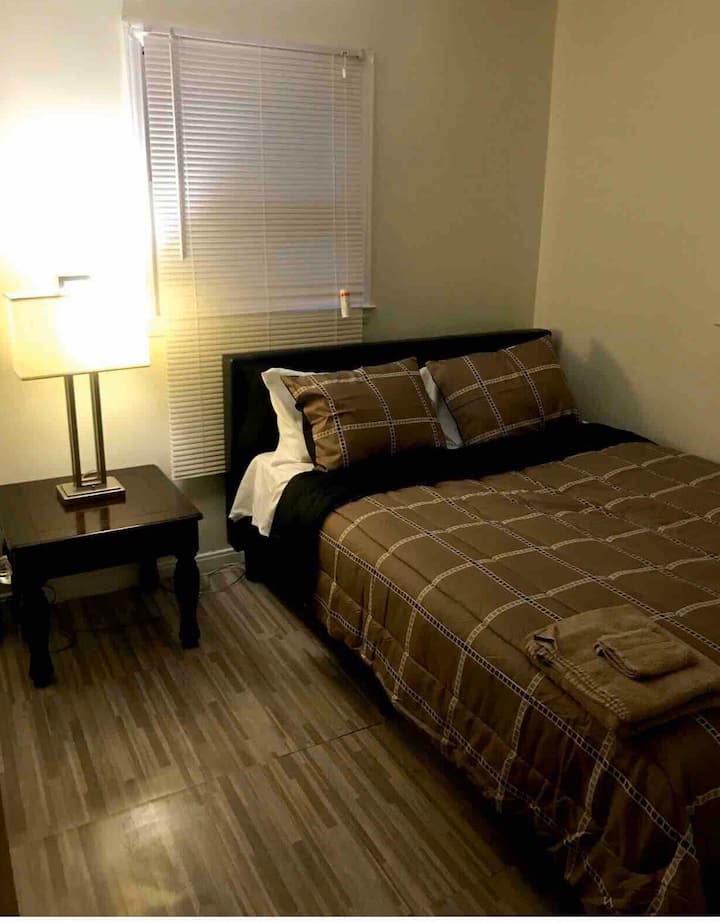 Penthouse in Downtown Detroit city
This Airbnb is at a ten-minute drive from Downtown Detroit. It is an easy alternative for solo-adventurers, business officials or family trips. The host is extremely kind and polite and helps you with everything throughout your stay. It is perfect if you are looking for a long term stay and a place in a budget. The room is private and exclusive from the entire property, meaning you will not be facing any disturbance or inconvenience.  The room has a comfortable bed with soft sheets, a drawer to store your items and a study area. The space is flowy and airy with bright walls and large windows. The Airbnb has an outdoor, fenced garden filled with fresh flowers and green grass. The neighbourhood has various supply stores such as shopping marts, laundries, pharmacies and studios. The location of this Airbnb is safe and tourist-friendly.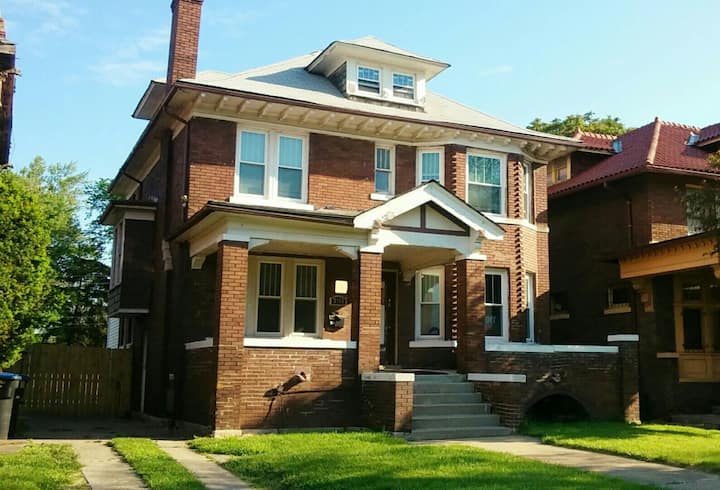 An Airbnb in the middle of Motown
This Airbnb is settled right in Motown, Detroit city. The condo is thirty-minute drive to the WSU and the Ford Medical Centre. It is close to the cultural centre and the bus station. The Airbnb is an entire flat with three bedrooms and one bathroom. The apartment is special and intimate making it perfect for travelling couples or solo travellers. The rooms are comfortably large and spacious with a very serene living area. The living area has a large glass wall that offers you views of the neighbourhood and allows a lot of fresh air and light in to the apartment; it has a fireplace decorated with marbles and pebbles. The apartment is provided with necessary equipment and is stocked with utensils, toiletries and home appliances. It has a free parking area. The community around is secure and reachable.